Breaking communication barriers with language accessibility solutions
Learn more
Language Translation
From sign language interpretation to closed captioning, we provide different language translation services to businesses, organizations, agencies and individuals. To see the full list of language translation services that we offer, click here.
Dedicated Team
We have a team of experienced and knowledgeable professionals who will work hard to ensure that all of your needs are met. They are dedicated to providing the highest quality of service and will go the extra mile to make sure that you are satisfied.
Pricing & Plans
We have a variety of options available to suit the needs of different customers and can be tailored to meet those specific needs. Please let us know if you have any questions about our pricing and plans or if you'd like to set up a consultation to discuss them in more detail.
Benefits of Language Accessibility
Language accessibility can provide a variety of benefits for individuals and organizations. It can help to improve communication between people of different backgrounds, enable better access to services, and provide an inclusive environment for people of all backgrounds. Additionally, having language accessibility can help to break down language and cultural barriers, allowing for better understanding and collaboration between people of different language backgrounds. This can lead to improved engagement, customer service, and customer satisfaction. Ultimately, language accessibility can help to create a more inclusive and equitable world.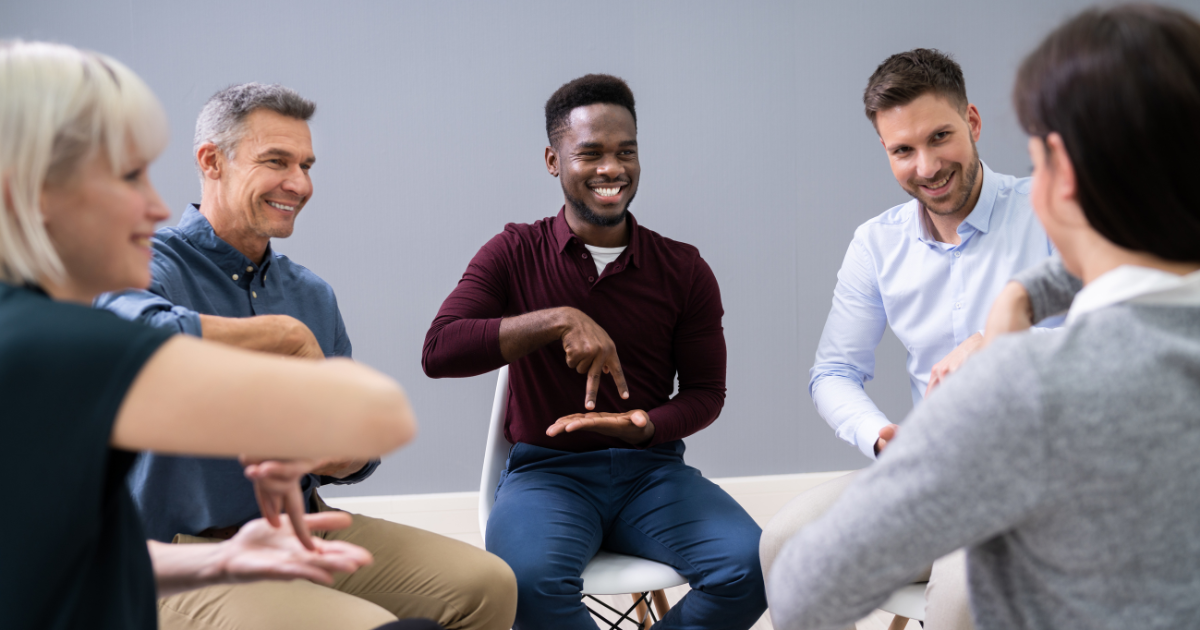 Grow Your Business with
On-Demand Interpretation
Get connected in seconds with our flexible communication network made up of 13,000 interpreters speaking 250+ languages. Our sign language interpreters are available wherever you are, whenever you need it, 24 hours a day, 7 days a week for situations such as, business interactions, government, quick legal questions, insurance, financial services, medical, emergencies, organizations, board meetings, parent and teacher meetings.
MultiPOPᵀᴹ
MultiPOPᵀᴹ uses a picture-over-picture engine to provide a sign language window. That window provides a sign language interpretation of audio content in the main program audio/video content.
Captioning

One of the ways that we make media content accessible is with captions. You send the content and our team adds the captions accordingly.
Media Production
If you need help with your media content, we are happy to provide assistance and can help you bring your project to life.
Professional Interpreters
24/7 on-demand virtual interpreters in over 250+ languages
Access services from anywhere
Easy to use and seamlessly works with iOS, Android, and web-based devices
Immediate Responses
Have a question? Ask us and we will respond within 24 hours
Safe & Confidential
Healthcare interpreters maintain HIPAA compliance certificates and are also ACA compliant